god I feel like I was just leaving work on Friday and it's Sunday evening already. Had a great weekend. Really fun, busy and I'm exhausted.
Friday night we took the boy to see Maxx Payne. I really liked it more than I thought I would. The man left work early so we could get there on time. Afterward he and I fell asleep on the couch watching the world series. Then off to pickup ds1 at work at 2a.m. ...oy!! Back up at 7a.m. for the trip to take ds2 to bowling, off to Wally World for a few items, then home to clean up the house. Back to get ds2, take ds1 to work, then off costume shopping. About 3 hours later we came home, happy to have found the joker! 4pm started makeup for the party that night. He turned out really great.....see...........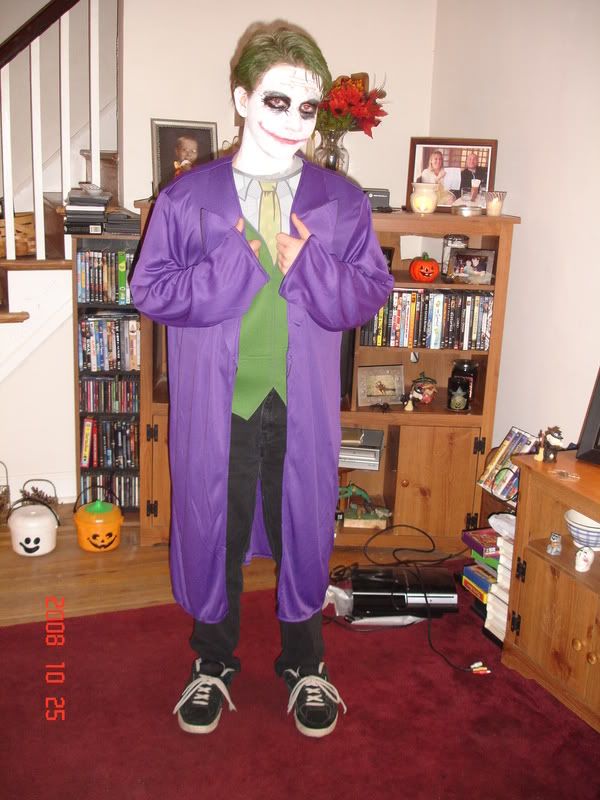 Then last night during the torrential downpour we dropped him off and went clothes shopping for the man. He's lost 225 lb so far. WOW!! Got a sport coat and shirt and tie for his party next weekend. I still don't know what I am going to wear, but I have all week to figure it out.
Eagles won today! Phillies won last night!! Can win again tonight...go Phils!